The Importance of Innovation as Part of Modern Marketing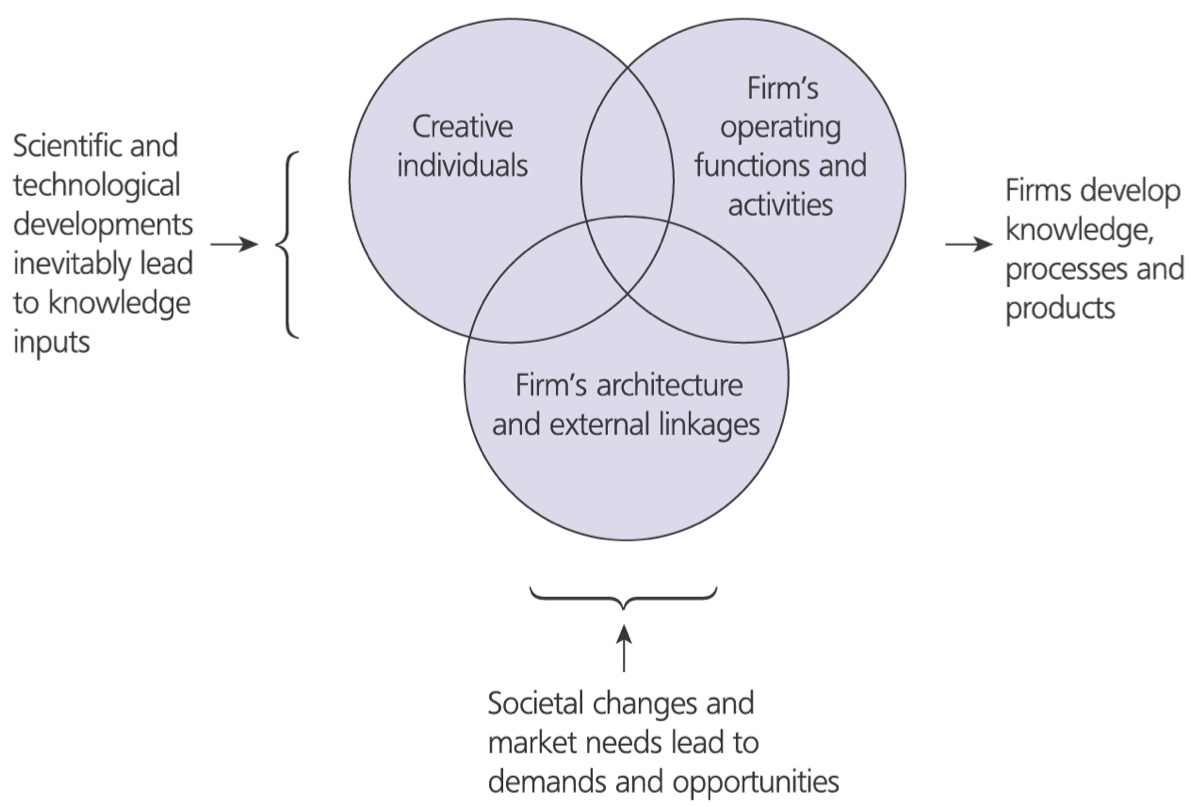 About the importance of innovation and how social media marketing can influence an innovation process
While the "closed" innovation model served organizations well in the past, more recently, several factors have undermined the logic of this model.  One factor is the increased mobility of the workforce.  As people move from one organization to another, they take with them the tacit knowledge acquired in one organization and pass it on to others in a different organization.  As employees went back for additional education, some of the company-specific knowledge spilled over.  A second factor was the increase in the presence of venture capital firms who specialized in creating new firms that commercialized external research and converting these firms into growing, valuable, and thriving companies.  A third factor was the speed with which products were introduced into the market, which actually reduced the window of opportunity for an existing product.  Finally, employees in a firm now had an option to take their ideas outside if the organization was unwilling to support them.  All of these erosion factors broke the virtuous circle that "closed" innovation had created in the past.
The principal assumption in the "open" innovation model is that firms can and should use external ideas as well as internal ones for innovation.  In addition, they should pursue both internal and external means to commercialize the innovation. The business model in the "open" innovation paradigm uses ideas from both inside and outside to create and capture value for the organization. In this model it is possible to generate ideas internally and take them to market through external channels.
A good example for open innovation is provided by Procter & Gamble. They accelerated their internal research and development efforts by seeking and leveraging the ideas, talents and innovation assets of individuals, institutes and companies around the world. Through Connect + Develop, P&G built a global innovation network by identifying and connecting with the talents and technologies of today's most prepared minds and capabilities (1).
Key findings:
Introduced Bounce, the world's first dryer-added softener, after acquiring the product technology from the independent inventor who developed the innovative fabric-care solution.
By acquiring the newly introduced SpinBrush, P&G was able to bring a superior oral care brand to market quickly, without undertaking the time and expense of developing an entirely new product.
Several of Olay Skin Care products now utilize new consumer preferred pump dispensers originally developed by a European packaging products company. P&G led a collaborative improvement process to make the original pumps more effective prior to their launch in Olay's North American markets.
A Study of the European Business School, DLR and PricewaterhouseCoopers shows the most important success factors for innovation are customer orientation, creative staff and corporate culture (2).  However, customers are often oriented on the present and the past and additionally they have problems to describe their requirements.
Your external ideas might also be provided from consumers through social media platforms, using "Listen to Learn" as part of your corporate culture. A good example using social platforms to drive innovation is (besides others) my STARBUCKS IDEA (http://www.mystarbucksidea.com/).
Another example is Threadless (http://www.threadless.com): Members submit t-shirt designs, vote for their favorites and the highest ranking designs go to print. Through Twitter and the Threadless Facebook profile codes for discounts are given away to encourage sharing and WOM referrals. Results are cost saving user-generated product designs and high demand product and brand advocates through user voting. Additionally it's engaging and entertaining across all social touchpoints.
Do you have any examples to share or are even using social media in an innovation process yourself?
Credits:
(1) Thanks to A. S. Rao from Department of Scientific and Industrial Research of India for providing this example.
(2) Innovation Performance, Study of the European Business School, DLR and PricewaterhouseCoopers, 2006/2007
Innovation Process from Paul Trott, Innovation Management and New Product Development, Third edition, © Pearson Education Limited 2006
Related articles by Zemanta
https://hellriegel.net/blog/wp-content/uploads/trott-innovation.png
807
1191
admin
https://hellriegel.net/blog/wp-content/uploads/digi-Marketing_x200x101-300x151.jpg
admin
2009-06-26 13:04:24
2009-06-26 13:11:07
The Importance of Innovation as Part of Modern Marketing