Study: Most Companies Use Social Media Without Strategy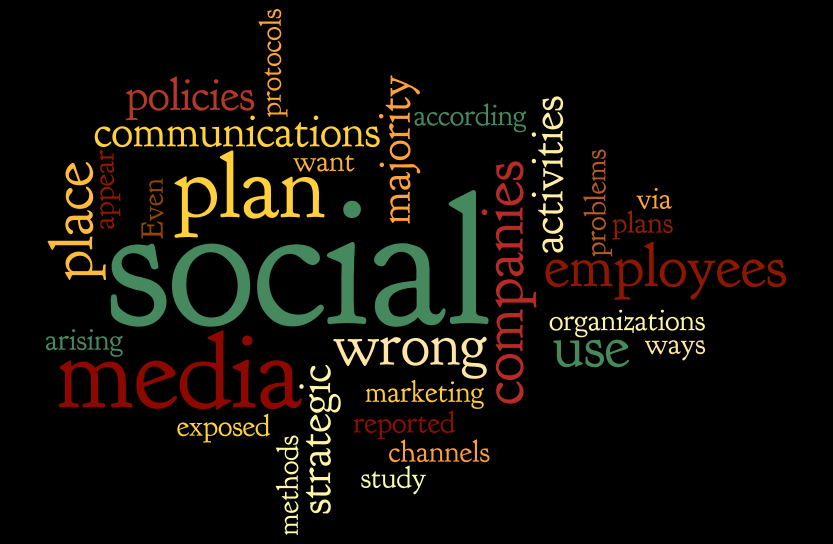 A majority of social marketers don't have a formal social-media strategy, according to a study from Digital Brand Expressions. Companies have indefinite ideas about how they want to use social tools, but then fail to explicitly think through and communicate the methods and metrics they want to use. "This leaves the majority of organizations exposed to problems arising from employees saying the wrong things in the wrong ways to the wrong people at the wrong time," the report notes.
While 78% percent of respondents say their company is using social media, only 41% say they have a strategic plan in place to guide such activity, according to the study. Of those companies that appear to have some sort of a social media strategy, 94% say that marketing activities are included in the plan; 71% use it for public relations and 55% say that they use social media for sales-related activities.
Even for companies that do have a strategic plan in place, only 29% reported distributing policies and/ or communications protocols to employees via social channels. Most companies appear to be shooting from the hip, with no coherent plan or measurement systems in place. Even among those with a plan, few have written policies and communications protocols in place: only 29% reported distributing policies to employees via social channels. This is leaving organizations exposed to problems arising out of employees communicating in ways that accidentally can hurt their company brands.
69% of the companies executing social media plans have set up tracking methods to measure ROI of their activities, while 71% plan for ongoing monitoring of brand reputation across the social media landscape.
Notable is also, that the majority (74%) said their marketing departments should be responsible for creating and maintaining all strategic social media plans. 51% said corporate communications should be in charge of such efforts, while 28% said their executive team should lead all social efforts.
What is your experience with social media strategies?
[divider line_type="Small Thick Line"] Related articles by Zemanta
https://hellriegel.net/blog/wp-content/uploads/Bildschirmfoto-2010-06-25-um-13.00.36.png
544
833
admin
https://hellriegel.net/blog/wp-content/uploads/digi-Marketing_x200x101-300x151.jpg
admin
2010-06-25 13:06:47
2014-10-12 00:51:28
Study: Most Companies Use Social Media Without Strategy