Global Online Advertising Lead by Paid Search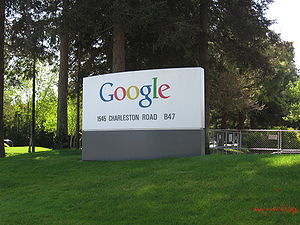 Global online advertising will rise by 12.4% during 2010 according to a study from MAGNAGLOBAL, a division of IPG's Mediabrands.
Media spendings will hit $61.0 billion dollars globally with paid search as the most important component of online advertising. In 2010 this segment will account for $29.8 billion, i.e. 48,9% of the total spendings, up by 16.5% over 2009 totals. Google is the global leader in paid search, but in the markets of China and Russia paid search providers are domestic players Baidu and Yandex.
All other online advertising will account for $31.2 billion, up by 8.7%. This market segment is more diffused, with a few global portals, as Yahoo and Microsoft. Most of the revenue is generated at regionally strong publishers, that are often associated with print publications.
Advertising networks retain their importance to advertisers as they are able to inexpensively aggregate and monetize vast quantities of inventory. As we know, social networking sites such as Facebook capture an ever growing share of audience time (check the Nielsen figures posted on this blog).
These trends are expected to continue over the next five years, and MAGNAGLOBAL expects online advertising to collectively grow by 11.7% in 2011 and by an average rate of 11.0% through 2015, with a total global market size of $103 billion dollars at this time.
While mobile, as an innovative area in advertising, is receiving much attention, it is clearly representing a growth opportunity. However, mobile advertising will continue to be only a modestly sized segment of the digital media eco-system. Too many different marketers with too many alternative media opportunities, which meet their business objectives, lead to a fragmented market. As m-commerce and mobile marketing become more common, volumes of advertising revenues will grow over time.
What do you think will be the drivers of online advertising – mobile or social media?
Related articles by Zemanta
https://hellriegel.net/blog/wp-content/uploads/300px-Googleplex_Welcome_Sign1.jpg
225
300
admin
https://hellriegel.net/blog/wp-content/uploads/digi-Marketing_x200x101-300x151.jpg
admin
2010-06-17 15:42:19
2010-06-17 15:42:20
Global Online Advertising Lead by Paid Search